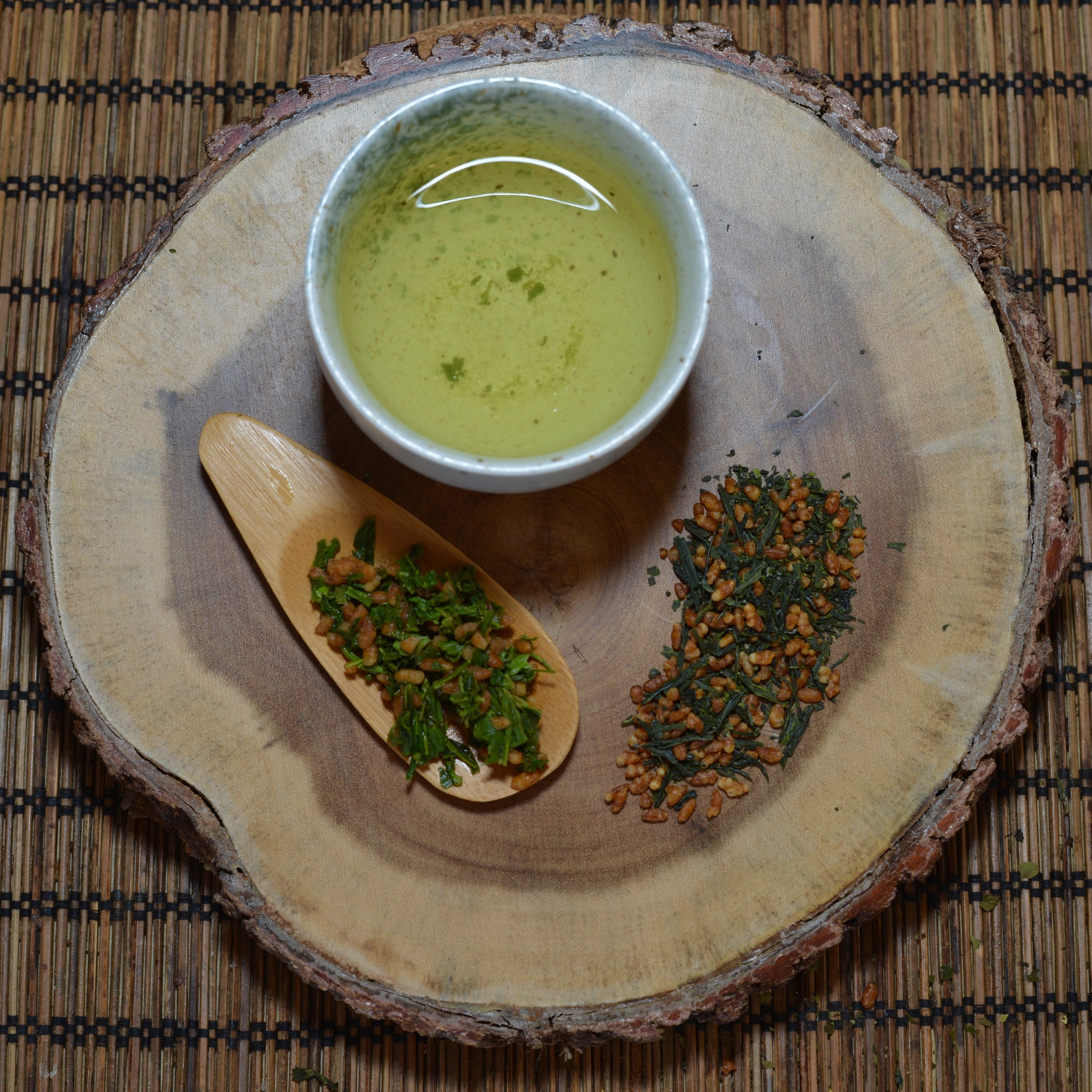 Genmaicha
Order your tea now and we will ship out by 1 month from order date.
Description: Genmaicha originated centuries ago when Buddhist monks mixed green tea with the browned rice stuck to the bottom of their rice cauldrons in a gesture of humility and conservation. Soon after, tea vendors throughout Japan began blending sencha and bancha with roasted rice, creating a widely popular green tea that is perfect at breakfast time or as a daily drinking green tea for additional substance. Our Genmaicha is made with roasted sticky rice for a rich nutty sweetness that blends perfectly with the fresh flavor of sencha.

Tasting Notes: Golden infusion with a toasty aroma and nutty flavor.

Ingredients: Organic green tea and organic roasted sticky rice
Origin: Shizuoka, Japan
Steeping Recommendations
Water Temperature: 180°F
Leaf to Water Ratio: 1 tablespoon per 8 ounces
Steep Time: 2-3 minutes
We encourage you to experiment with the quantity of tea leaves and the length of the steep time to find your desired brew strength. Varying the water temperature isn't recommended, as water that is too hot will over-extract the bitter components of tea, while water that is too cool might not fully draw out the aromas and flavors of tea.