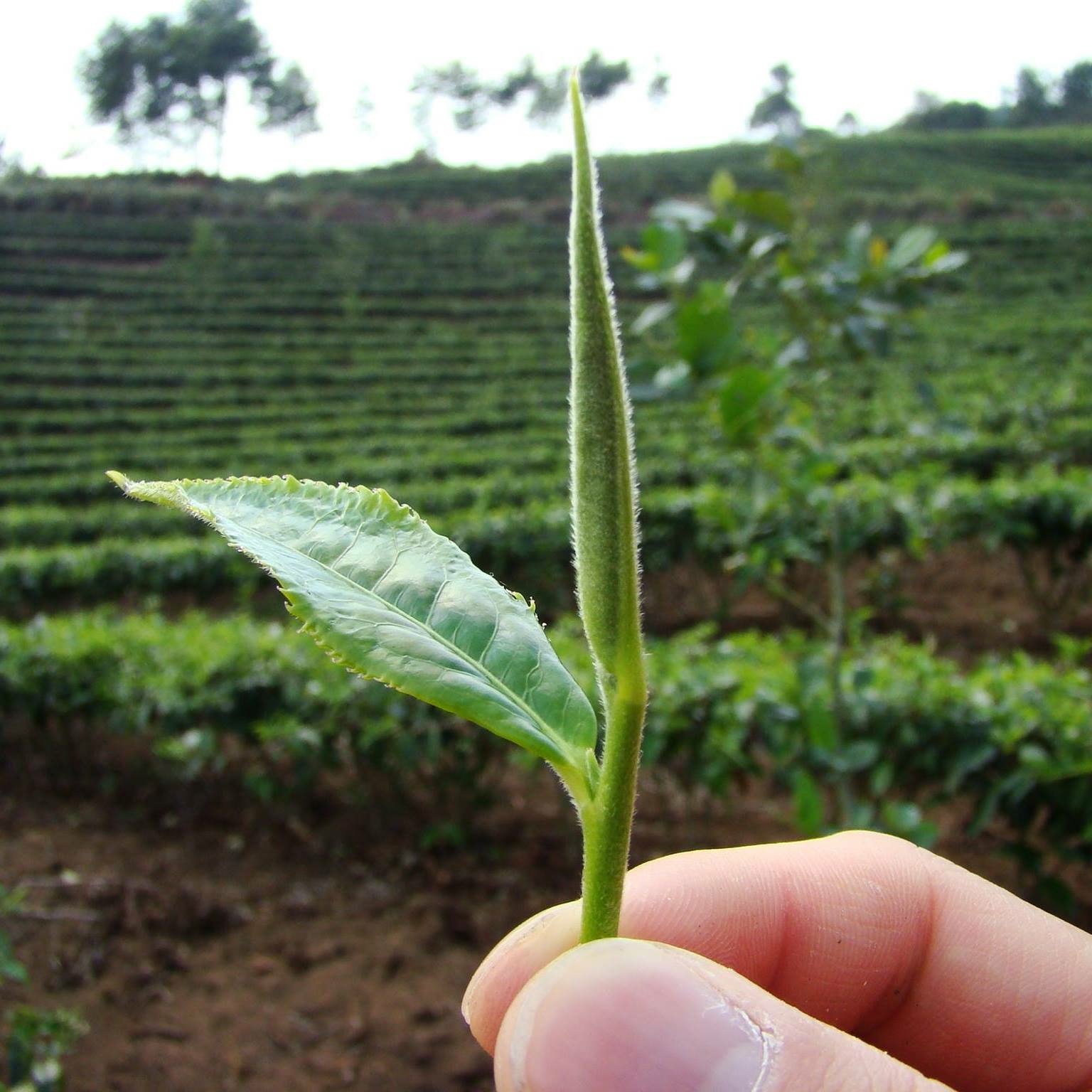 Imperial PuErh
From our partner's at Danyun.
Order your tea now and we will ship out by 1 month from order date.
Description: This traditional style of shu pu-erh offers an impressively robust infusion that is credited to our unique blend of vintages ranging from 2-4 years in age. One of the first teas to travel beyond its growing region from Yunnan to Tibet and Mongolia, pu-erh teas were typically compressed for ease of trade in exchange for horses and salt in ancient times. Today this compressed form is still used for convenience. Its complex personality is revealed over multiple infusions: smooth while robust, a bit sweet and a bit savory, mellow yet powerful. At about 5 grams per tuo cha, each is designed to brew a single serving size.

Tasting Notes: Traditional style Pu-erh with a robust, soothing flavor and sweet notes of dark mocha.
Ingredients: Organic Fair Trade PuErh Tea
Origin: Yunnan, China
Steeping Recommendations
Water Temperature: 200°F (boiling)
Leaf to Water Ratio: 1 tablespoon per 8 ounces
Steep Time: 4 minutes (1st infusion), 5 minutes (2nd infusion)
We encourage you to experiment with the quantity of tea leaves and the length of the steep time to find your desired brew strength. Varying the water temperature isn't recommended, as water that is too hot will over-extract the bitter components of tea, while water that is too cool might not fully draw out the aromas and flavors of tea.
Additional Info: Pu-erh tea has an ancient past originating in Yunnan, China millennia ago. This rare, rich tasting tea is treasured as a healthful, energizing tonic. Its deep, smooth flavor is created through an artisanal pile fermentation process that transforms sun-dried green tea into ripened, full-bodied Pu-erh tea.